&nbsp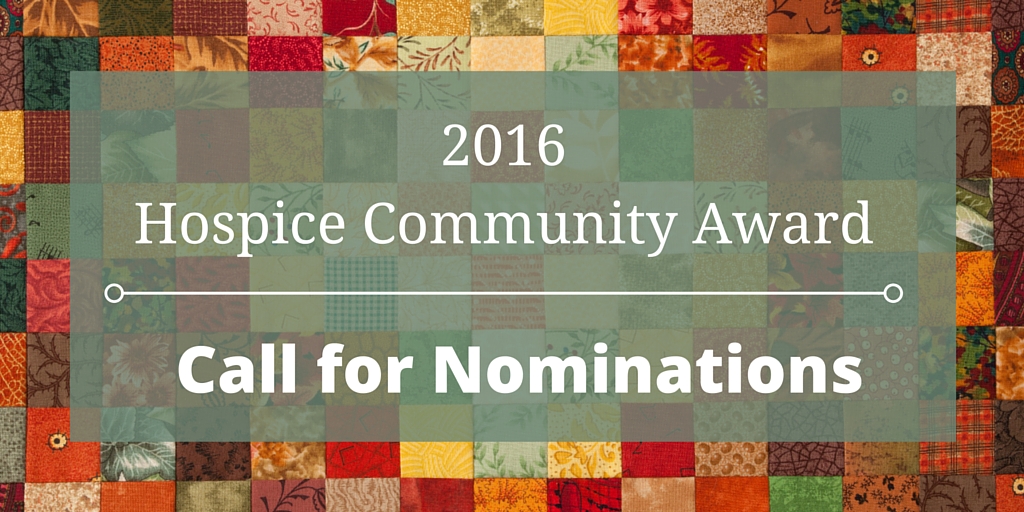 The Hospice Community Award
Each year the Board of Directors of Hospice of Waterloo Region, recognizes an organization or individual for unique contributions to hospice palliative care.  Special emphasis is given to acknowledge those who contribute in exceptional and innovative ways that are not part of their normal activities or mandate.  Previous recipients include MPs Harold Albrecht and Frank Valeriote for chairing a national study on Canadian end of life issues and the Working Centre for creation of Hospitality House, a residential hospice for those living on the street or in precarious housing situations.
Deadline for Nominations: April 22, 2016 – 4:30 p.m.
Nominations Instructions
Please download the Nomination Form PDF below, fill the forms, and submit back to the Awards Committee.