&nbsp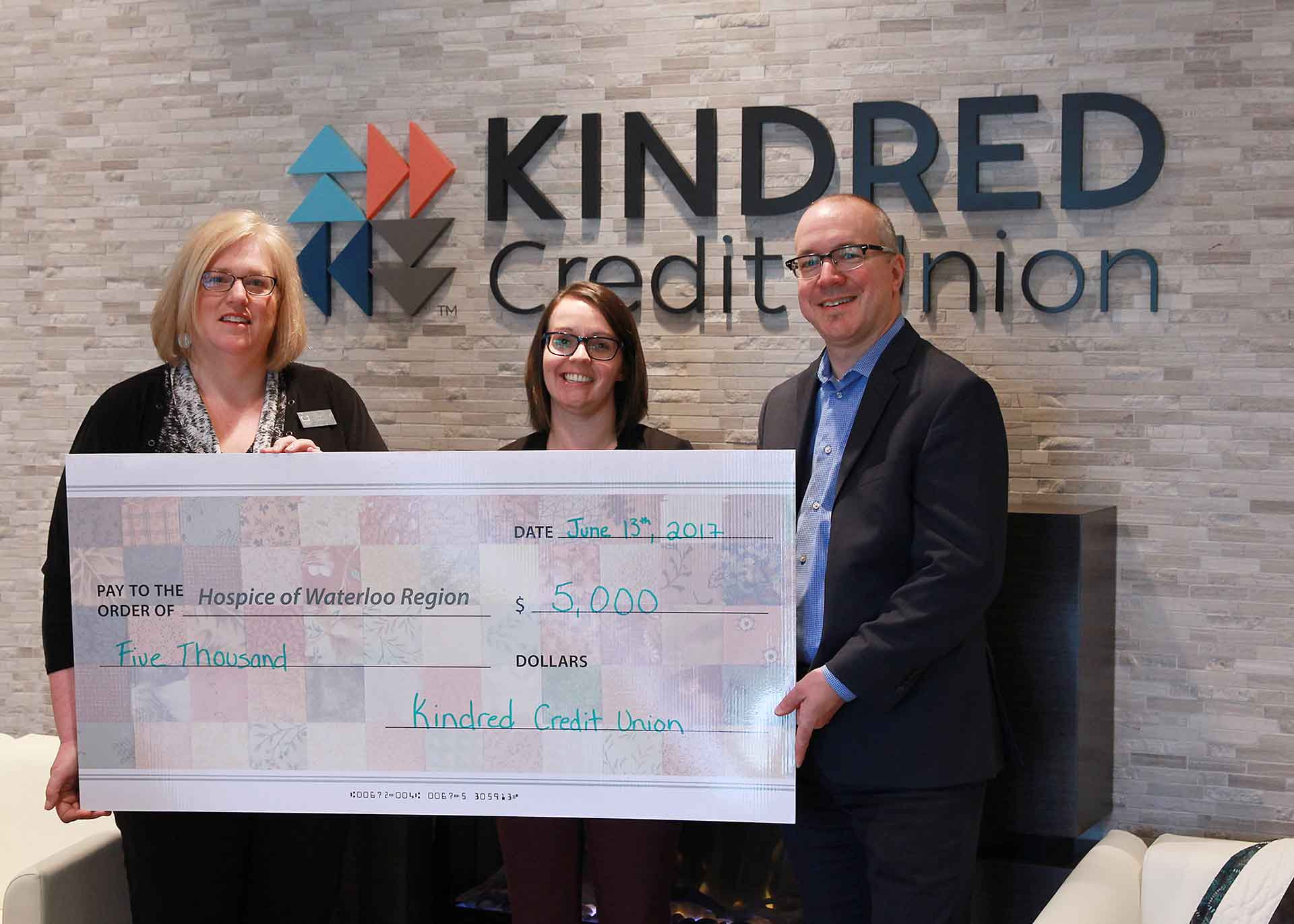 Kindred Credit Union joins Hike for Hospice Waterloo Region! Kitchener, ON – This year we are pleased to announce a new partnership with Kindred Credit Union (Kindred). Kindred will become the presenting partner of Hike for Hospice which will now be known as "Kindred Credit Union Hike for Hospice".
We anticipate that "Kindred Credit Union Hike for Hospice" will experience considerable growth in the next three years, especially with our plans to build a new palliative care centre and residential hospice in North Waterloo. We believe that the timing is perfect in establishing this new partnership.
The alignment between these two organizations can be found in their shared commitment to acting compassionately while respecting the needs and integrity of individuals and families we serve. Both hope to use the hike to inspire a more supportive and peaceful community for those facing end of life care. "We are very honoured to receive Kindred's support. We believe that both Kindred Credit Union and Hospice of Waterloo Region will have wonderful outcomes because of our collaboration," states Judy Nairn, executive director, Hospice of Waterloo Region.
Brent Zorgdrager, Kindred's chief executive officer, shares that, "At Kindred one of our core values is compassion and supporting Hospice of Waterloo Region as they provide individuals and their loved ones compassionate care and peace at this stage in their life journey is a perfect fit."