Lights of Love
OUTDOOR MEMORIAL & LIGHTING CEREMONY
The Gies Family Centre, 100 Solstice Way, Waterloo
Sunday, December 3rd, 2023 | 4:30 pm sharp
We will gather to remember our loved ones and celebrate those in our care.
Evening Highlights:
Candle Light Procession at twilight (4:40 pm)
"In Our Hearts" Memorial
Live Music – Juneyt – Guitarist and Fireside Choir
Lighting Ceremony
Warm Beverages
Please dress warmly. Indoor washrooms will be available.
Thank you to TMMC Cambridge for the in-kind donation of lanterns.
RSVP to melissa@hospicewaterloo.ca
Learning that you have a life-threatening illness can be scary. We offer help for you and your family.
Caring for a someone who is coping with a life-threatening illness can be hard. You don't need to do it alone.
Have You Lost
A Loved One?
If you are grieving a loss, we offer a variety of supports. We are here to help.
The Hospice Of Waterloo Region Experience
"You matter because you are you – and you matter right to the end of your life. We will do all we can not only to help you die peacefully, but also to live until you die."
Hospice Waterloo Region holds as a core value that death is a natural conclusion of life and that hospice palliative care neither prolongs nor hastens a natural death. The model of care that is delivered by Hospice Waterloo Region is based on recognition that hospice palliative care is "Whole Person" care focused on supporting and improving the quality of life for persons who are living with or dying from advanced illness, and for those who are bereaved by the loss of a loved one.
Get In Touch With Hospice
Do you have questions about Hospice Waterloo Region, our programs and services, or the hospice experience? Please contact us.  We'd be happy to speak with you.
Call Us Today At 519.743.4114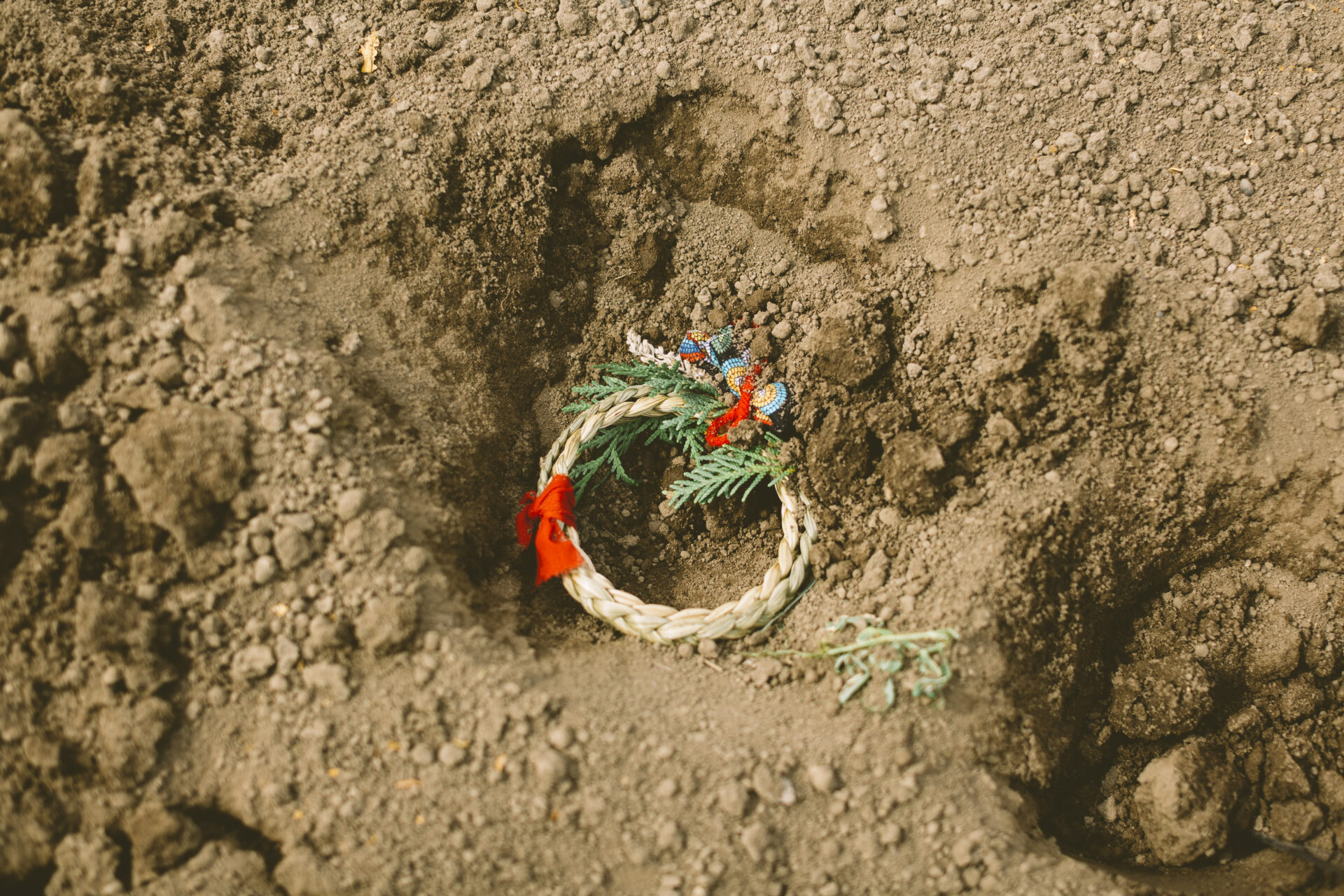 We would like to acknowledge that Hospice of Waterloo Region is based on the ancestral and traditional territories of the Anishinaabe (Ah-nish-nah-bay), Haudenosaunee (Ho -deh-no-show-nee) and Attawandaron (At-ta-won-da-ron)/Neutral people.
Today, this gathering place is home to many First Nations, Métis and Inuit peoples and acknowledging them reminds us of our important connection to this land where we live, learn and work.
As citizens, we have a responsibility for the stewardship of this land. We invite you to join in consideration of our collective role in the stewardship of Mother Earth and in the important process of reconciliation.
Image: The medicine wheel given to Hospice Waterloo Region by the Indigenous community for our ground breaking ceremony, placed in the foundation of the new building.
A New Hospice Palliative Care Centre
And Residence In North Waterloo
The Gies Family Centre
Hospice Waterloo Region is located in North Waterloo, just off of University Avenue. The Gies Family Centre is a state-of-the-art facility that delivers integrated hospice palliative care services for the community and in the 11-bed Cook Family Residence.
Events at Hospice Waterloo Region
Hospice Waterloo Region holds many activities throughout the year for those who are looking for support for themselves or their loved one (blue), community information and education (green) and fundraising events (yellow).
To view the full calendar of these activities, click the below link.