And just like that we are back!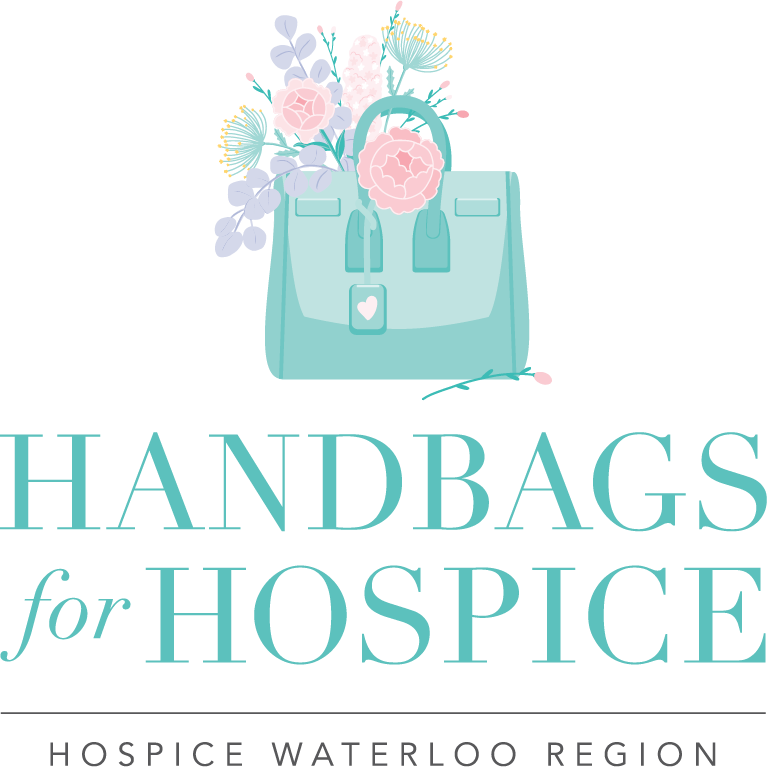 Hospice Waterloo Region is thrilled to be hosting the 5th Annual Handbags for Hospice! We are so excited to celebrate with you again!
Join us – and bring along your friends! – for an evening packed full of fun.
Mark your calendars for Thursday, May 11, 2023
Event Highlights
Guests will be treated to a glass of sparkling wine, table treats, and light hors d'oeuvres
A silent auction featuring over 200 Handbags
A live auction, showcasing several high-end designer purses and local curated experiences. Bringing high-octane energy and entertainment to the event, the Auctionista is returning this year to host the live auction.
Beauty and fashion vendors – featuring local small businesses
Wine wall – Purchase a cork to win one of the 200 bottles of wine valued between $15 to $100
Golden Ticket – Purchase one of 125 tickets to win a chance to select one of the live auction items
New – Penny Raffle Table – Purchase a sheet of 10 tickets to bid on items of your choice on the table. Each ticket equals one bid.
New –

The After Party

– After the formal part of the evening, relax, celebrate, and re-connect with friends. Local Musician Juneyt Yetkiner and friends will provide contemporary music to enjoy while you enjoy cocktails, coffee, and dessert bar.
Tickets go on sale soon. Stay tuned!
This event sells out fast – so, make sure to secure your tickets as soon as possible!
Date: Thursday, May 11, 2023
Time: Doors open at 6:30 pm (final silent auction closes at 9:00 pm)
Location: Ballroom, Bingemans Conference Centre
Individual
1 Ticket
Complimentary glass of wine
Table Treats
Hors d'oeuvres
Desserts & Coffee Bar
Handbag Hero
1 Ticket
$165 tax receipt (issued after the event)
Identified as a Handbag Hero on one silent auction handbag
Complimentary glass of wine
Table Treats
Hors d'oeuvres
Desserts & Coffee Bar
VIP Handbag Table
A table of 8
Premium seating
2 bottles of sparkling wine on table
Table Treats – Ice Cream and Macroons
Hors d'oeuvres
Desserts & Coffee Bar
Please note: We will be following local public health guidelines regarding COVID-19 protocol.  Hand sanitizer will be placed on each table and masks will be available for those wishing to wear one. We have worked closely with Bingeman's experienced staff to ensure your event experience is fun, comfortable, and safe.
For more information about the event, including sponsorship opportunities, please contact Melissa Parker at melissa@hospicewaterloo.ca.
Thank you to our generous sponsors