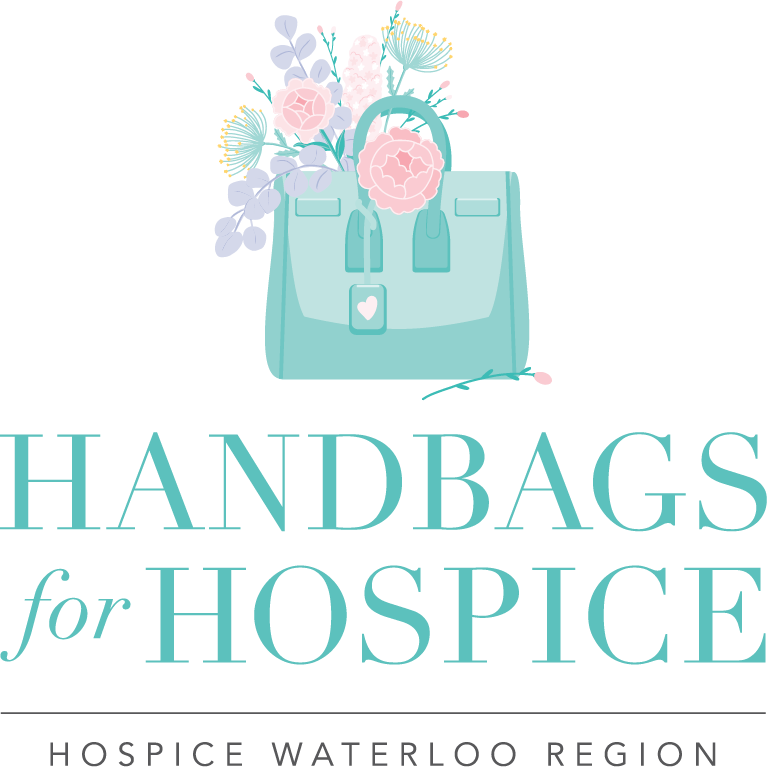 Hospice Waterloo Region is thrilled to be hosting the 5th Annual Handbags for Hospice! We are so excited to celebrate with you again!
Join us – and bring along your friends! – for an evening packed full of fun.
Mark your calendars for Thursday, May 11, 2023
Event Highlights
Guests will be treated to French inspired food and beverages
A silent auction featuring over 150 Handbags
A live auction, showcasing several high-end designer purses and local curated experiences. Bringing high-octane energy and entertainment to the event, the Auctionista is returning this year to host the live auction.
Beauty and fashion vendors – featuring local small businesses
Wine wall – Purchase a cork to win one of the 200 bottles of wine valued between $15 to $100
Golden Ticket – Purchase one of 150 tickets to win a chance to select one of the live auction items
New – "Ooh la la Raffle" – Purchase a sheet of 10 tickets to bid on items of your choice on the raffle table. Each ticket equals one bid.
This event sells out fast – so, make sure to secure your tickets as soon as possible!
Date: Thursday, May 11, 2023
Time: Doors open at 6:30 pm (final silent auction closes at 9:00 pm)
Location: Ballroom, Bingemans Conference Centre
Individual
1 Ticket
Complimentary glass of wine
Table Treats
French-Inspired Hors d'oeuvres
Desserts & Coffee
VIP Handbag Table
A Table of 8
2 Bottles of Wine of Your Choice
Table Treats
French-Inspired Hors d'oeuvres
Desserts & Coffee
Handbag Hero
Sponsoring a Silent Auction Handbag
This is a great way to honour someone special at the event or to highlight your support
• Includes a $250 personal tax receipt
• Clearly identified as Handbag Hero on a selected auction handbag
Wine Crate Sponsor
Sponsor a crate and we will purchase the wine on your behalf
Includes a $250 personal tax receipt
Will be recognized with on-site signage and in the event program
For more information about the event, including sponsorship opportunities, please contact Melissa Parker at melissa@hospicewaterloo.ca.
Thank you to our generous sponsors