Announcing the Winners of Hospice Waterloo Region's Inaugural Short Film Contest, #YODOContest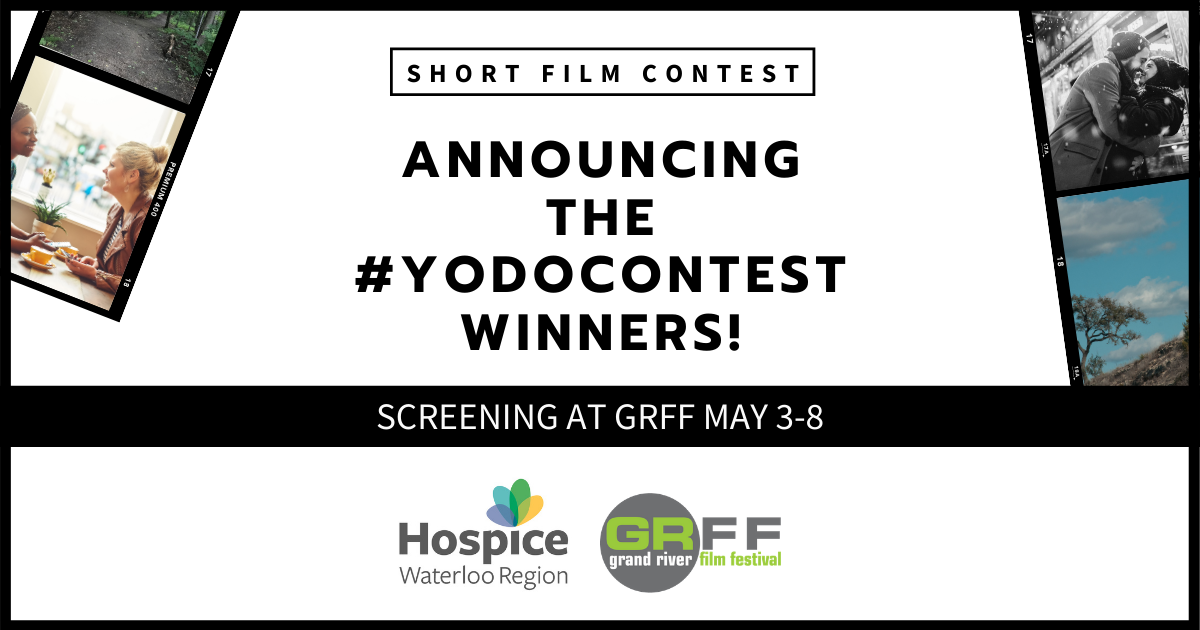 Hospice Waterloo Region (HWR) is proud to announce the winners of the first-ever short film competition — You Only Die Once: #YODOContest. The films will be screened at the Grand River Film Festival (GRFF) from May 3-8.
Congratulations to:
Brian Douglas
A Beautiful Death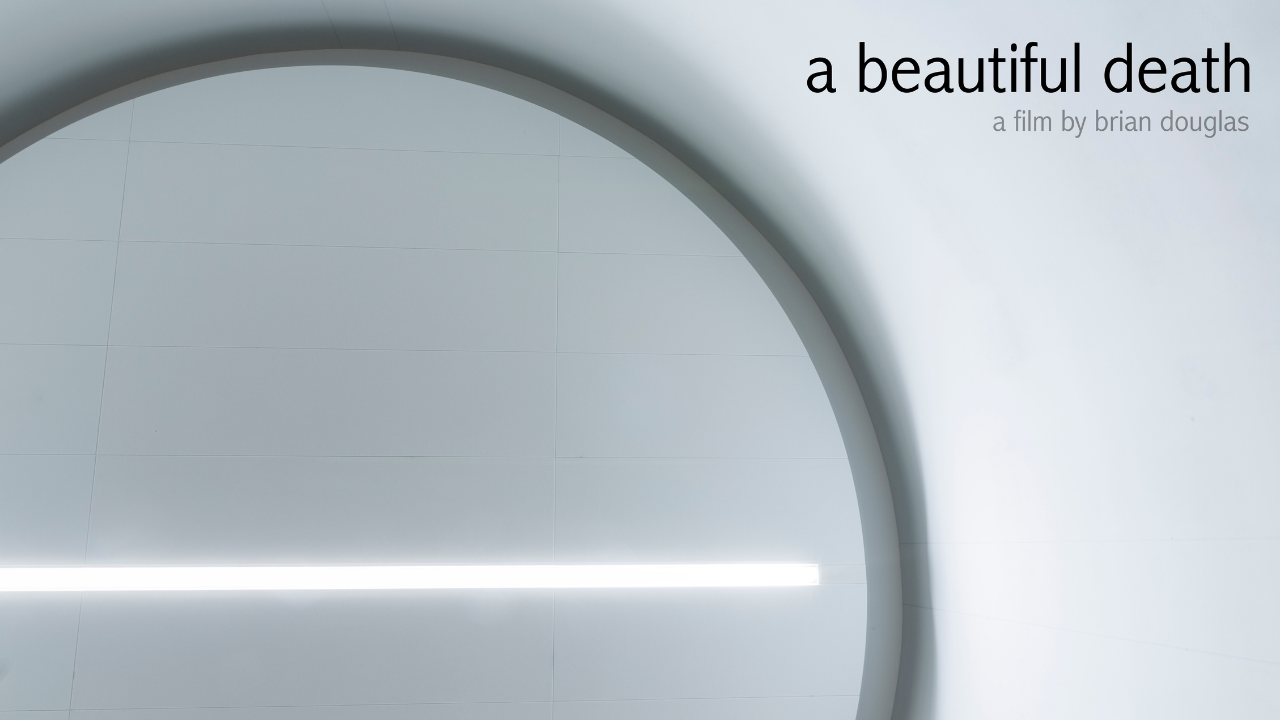 Kay Brown
If There Were Only 7 Days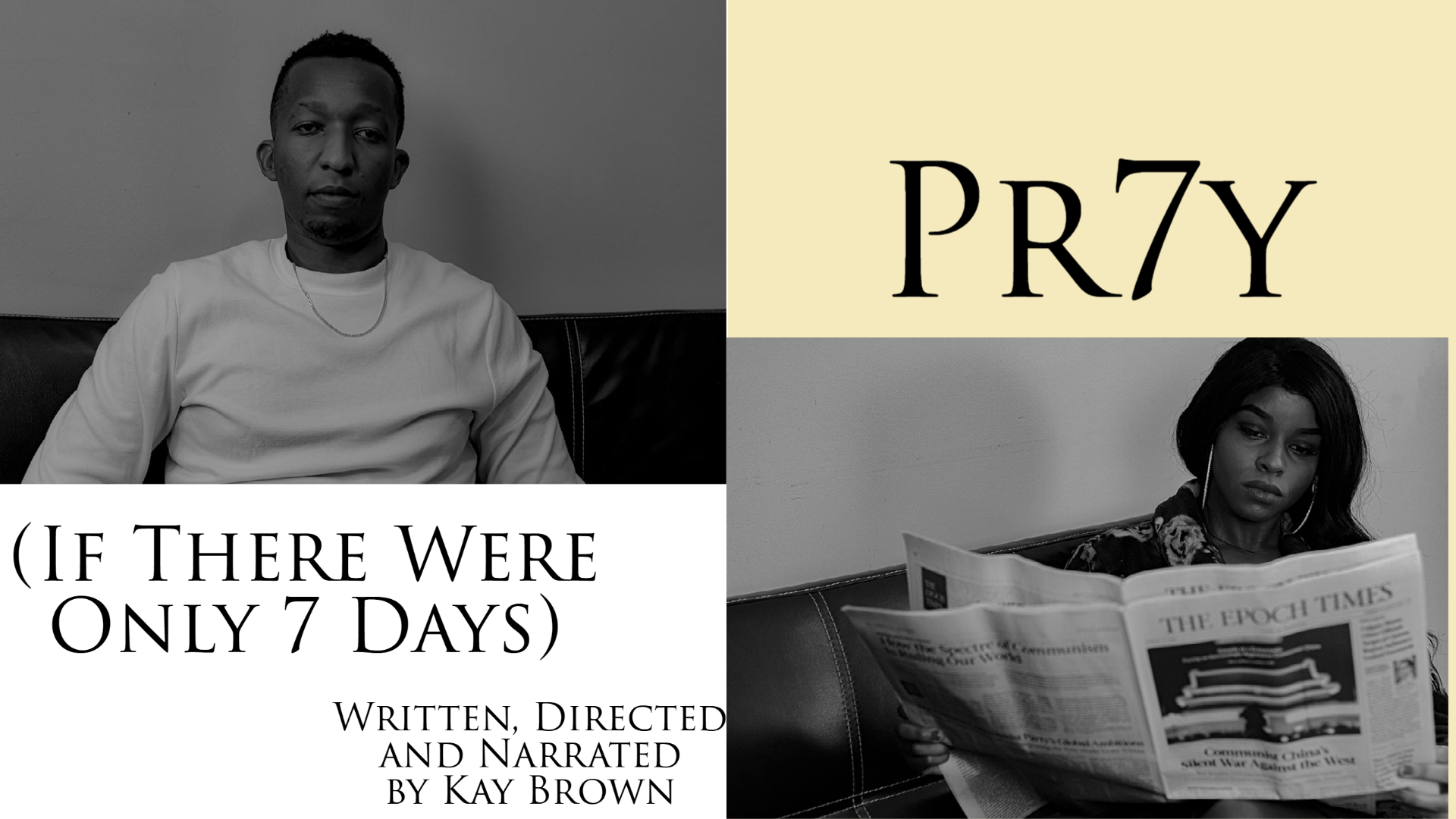 You Only Die Once: #YODOContest, being hosted in partnership with GRFF, calls on filmmakers and storytellers to focus on death as a part of living. The short films  aims to get community members talking about what it means to live well until you die.
Douglas said that as a photographer and social worker, he saw this competition as an opportunity to blend those two professions together.
"When I set out to create this film I had a vision and plan in mind. I quickly realized that the best way to write this film was to look inward; to create something personal and honest," said Douglas. "I think I was able to do that and that the judges felt, in their own individual and unique ways what I was aiming for. Finding out that I won was incredibly humbling and is such an honour."
Reimer said her friend and roommate, who took a course on the subject of end-of-life, encouraged her to participate.
"She knew I cared about the subject and that I was on a lookout for a film project," Reimer said. "And winning feels like a much needed piece of good news that I'm really trying to enjoy."
For Brown, creating this film was an opportunity to connect with the idea of exploring the taboo that surrounds death and telling a story about love in our final moments.
"I wanted to answer and pose the question surrounding what would you do if you were only given seven days, and this contest allowed me to bring that idea to life."
The call for film submissions went out in October, with final films due in March, and judging in April.
As for why HWR decided to create this contest, Sheli O'Connor, Director of Community Engagement and Partnerships for HWR, said the organization has been exploring creative ways to engage the community in conversations about death and dying.
"This short film contest was created to challenge our artists to bring their creativity to a conversation often avoided, that of death, dying and bereavement," says O'Connor.
Michael R. Clark, Chair of Programming for GRFF, said the organization's goal is to highlight conversations that are happening in our communities and connect those to the themes of the films.
"In the case of the Hospice, they do amazing, empathetic, emotional work for people and families, and because death is relevantly taboo in our society, it is rarely talked about. We need to open up that conversation. We need to talk openly and positively about death and dying," says Clark.
The winning entries can be viewed as part of:
• Shorts program #1 — You Only Die Once: This short film program features both local and world films that look at death and dying from a modern, affirming experience.
• Feature film: Wildfire — A powerful tale of grief and sisterhood, delivering a strong family drama as well as a great mystery.
What The Judges Said About the Films
Brian Douglas: A Beautiful Death
This is the video you didn't know you needed to see on this topic.
It felt like it was very real, thought provoking; it made you think about how living your life can impact your death.
Stephie Reimer: That's Ok
This was one of those videos that if I had more time I would want to go back and watch 2 or 3 more times and would share with others because this would be so relatable to so many people at different points in their lives and at different ages.
To do animation well is tough; you can go way too cheesy or go way over the top. This was fun. It felt as though I was almost reading my son one of his storybooks; from a dad's perspective it was relatable.
Kay Brown: If There Were Only 7 Days
This film poses a very honest and very challenging question to all of us – what would you do if you had 7 more days.
Meet the Winning #YODOContest Filmmakers
In the following films, the winning filmmakers talk about why they decided to enter the #YODOContest.
Hospice of Waterloo Region – Vision/Philosophy of Care
Hospice of Waterloo Region strives to create and support a community where no one experiences an end of life journey alone.
Our goal is to engage the community to inspire, nurture, and comfort the human spirit in life, death, and bereavement
Our philosophy is to provide comfort and care, to neither hasten or prolong life and to allow a natural death.
Check out our FAQs or contact Sheli O'Connor, the Director of Community Engagement and Partnerships at Hospice of Waterloo Region: sheli@hospicewaterloo.ca.