In order to give care, we need to take care…
I feel that being a palliative care nurse has made me a better person. I'm not referring to what some well-meaning people suggest when they say, "it takes a special person" to work in palliative care. While I've had the privilege of working alongside so many nurses who I'd describe as special, it wasn't because they seemed like some kind of angelic being.
What sets palliative nurses apart in my opinion is their willingness to compassionately and skillfully accompany patients and their family members as they walk towards their natural end-of-life over and over again.
I see it as sacred work. I'm not implying any religious perspective. I simply mean I believe I was drawn to this work. However, what I've found is that its not possible to open your heart and mind to our patients and hold space for loss and death sometimes on a daily basis without being affected.
I've learned how important it is to grieve the losses and hold on to the wisdom the patients and my team members have shared with me.
For many years I've had the privilege of companioning those who peacefully walked this path supporting each other and discovering gifts along the way…however for so many others its common to be met with incredible challenges – some because of complex symptoms and/or complicated emotions and relationships, and others because of the system we work in. 
As a team, we focus on what's most important to the person and their family; working to support their best possible quality of life. Calling into action our clinical skills, therapeutic communication, and critical thinking.  
Sometimes you're working to find the right combination of medications to finally relieve the nausea that's been a patients' constant companion for many weeks. Other times it meant helping to find a home for a cherished pet. The sense of peace that came over my patient after her beloved cat was settled with a family that would love it is hard to describe. She died peacefully and it was an honour to be part of.  
I'm very proud to include myself in this wonderful group of compassionate nurses. And as we celebrate National Nursing Week, and International Nurses Day on May 12th, I hope we can all strive to remember that in order to give care, we need to take care.  Please find ways to share the compassion you so generously offer to the patients and families you serve, with yourself too!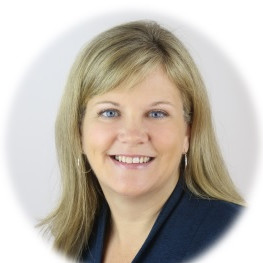 Written by Christine Bigelow, Director of HPC Consultations at Hospice Waterloo Region.