In the fall of 2022, we had an opportunity to welcome some very special visitors to Hospice Waterloo Region's Waterloo offices.
Chester the pony and his pony pal, Esau, visited with our clients in the Day Away Program, as well as those in our resident suites. Volunteers and staff also got to spend some time with these special ponies.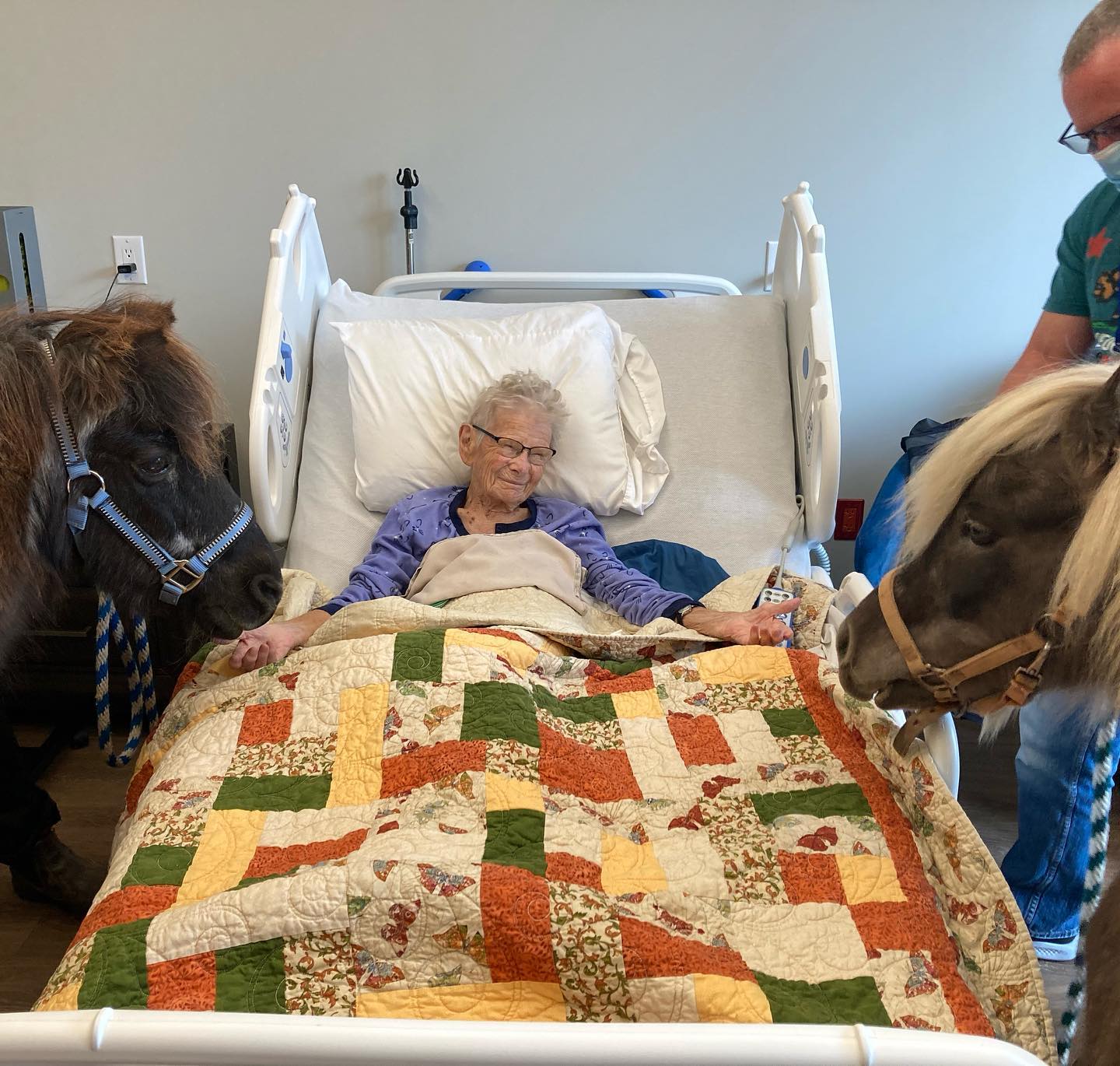 It all started when we were contacted by the good folks at Conestogo River Horseback Adventures and they told us Chester's story.
Chester is an older pony. He is 38 years old (the average pony lives 25 years). He has one eye and is hard of hearing. He has aches and pains and can't eat hard foods. Throughout his long career, Conestogo River figures he was part of 40,000+ kids lives at pony rides, fairs and schools. Chester has been retired a few years.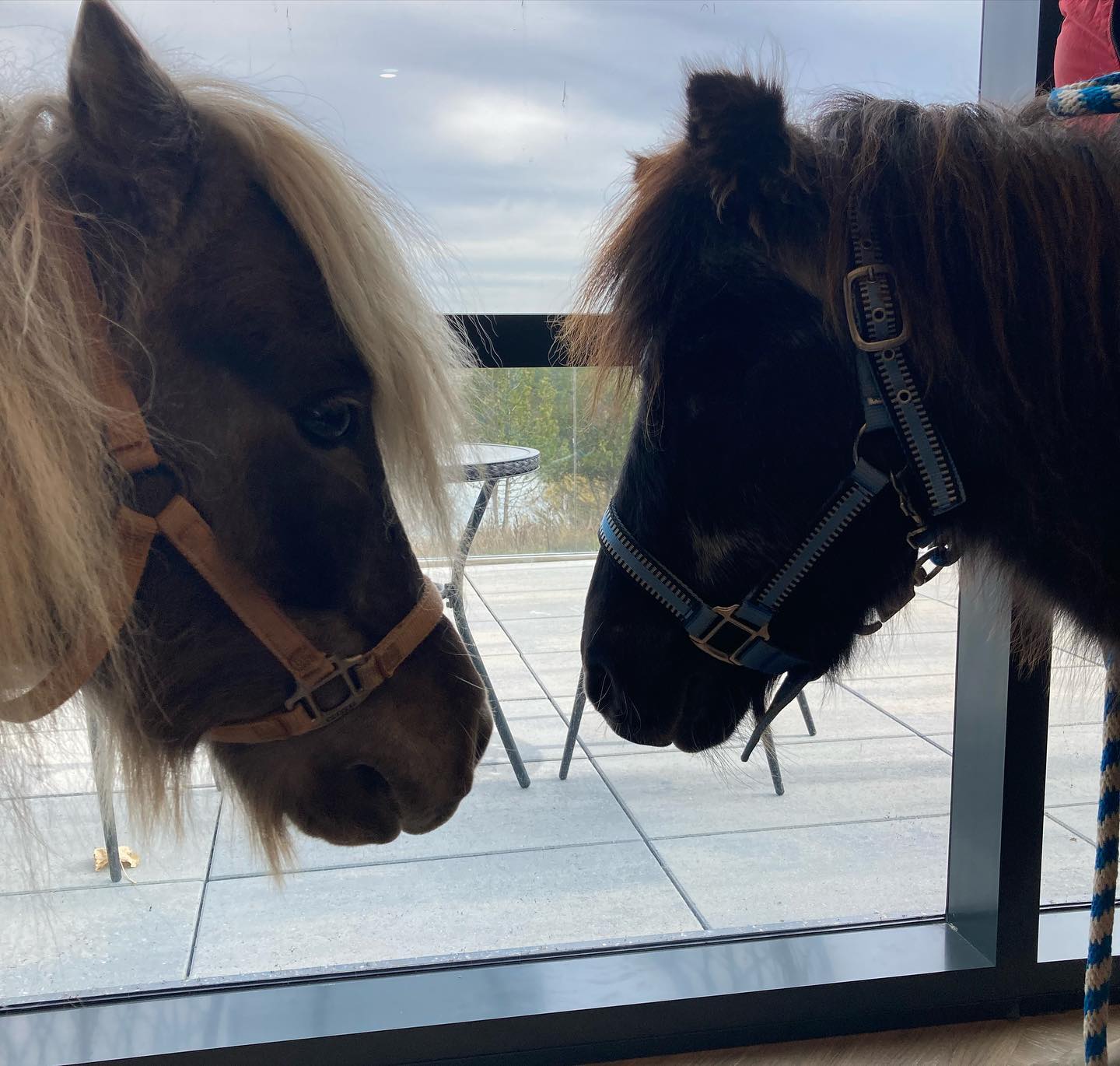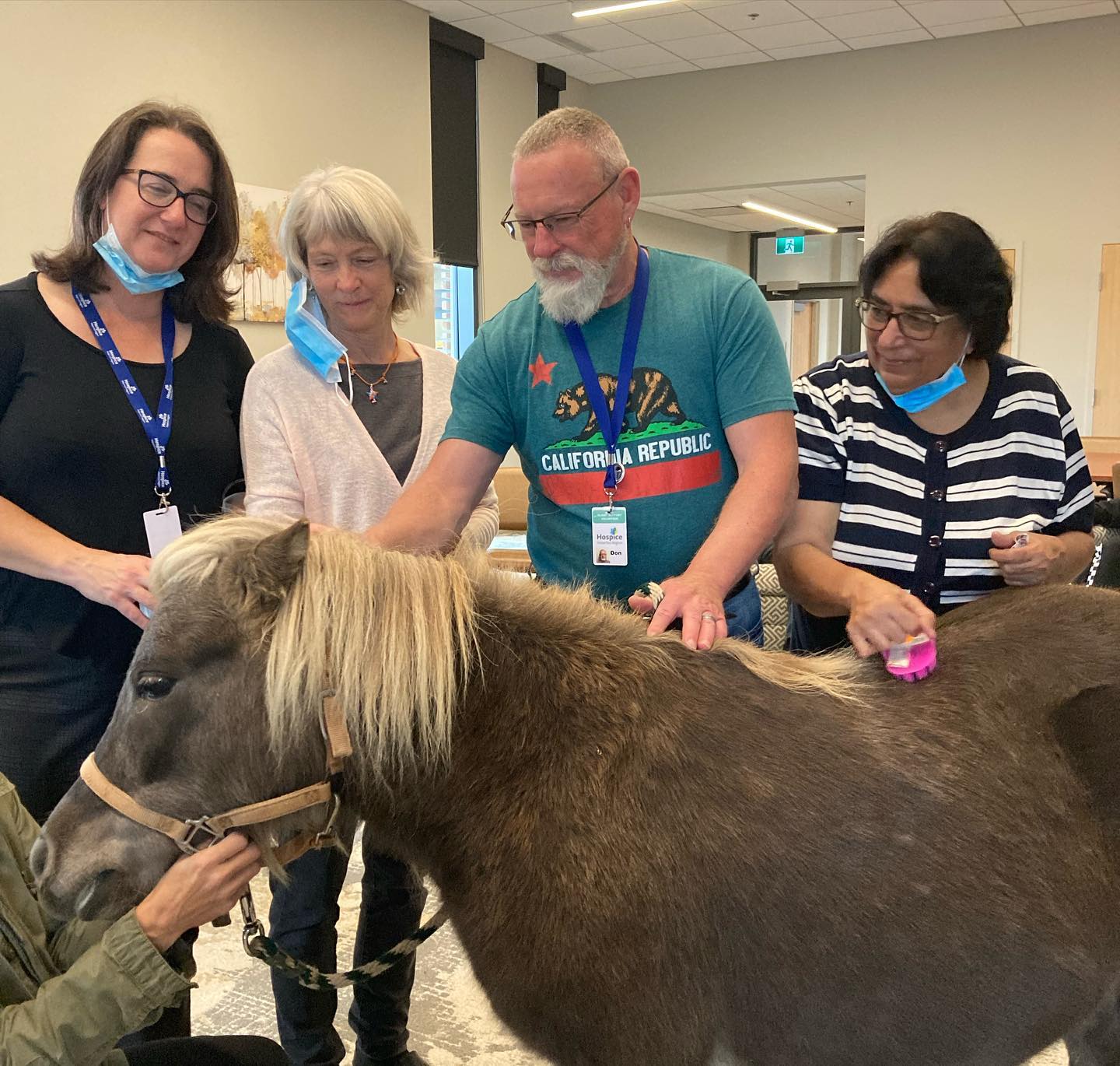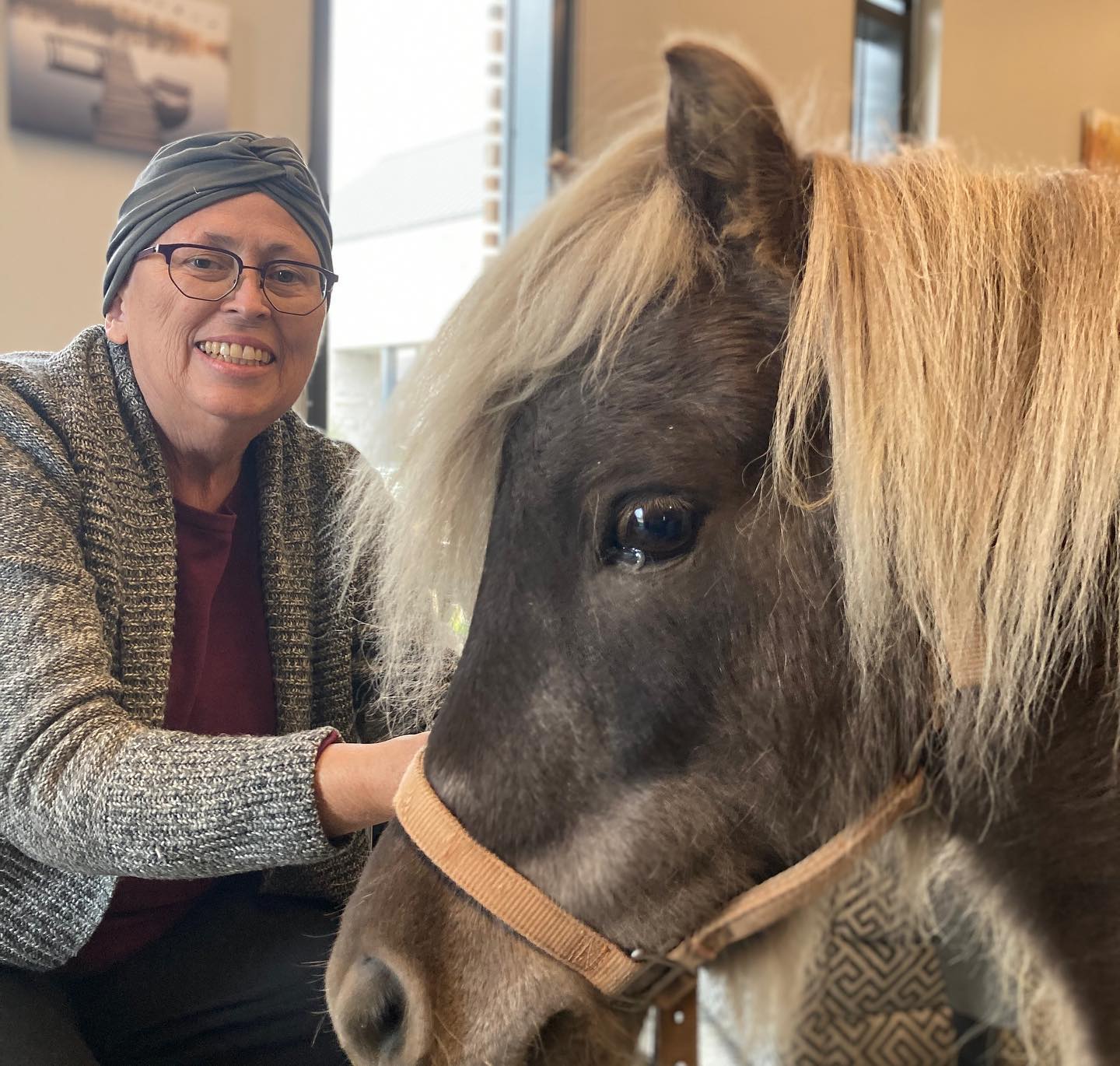 They reached out because they wanted to give Chester one last adventure. We were thrilled to be able to welcome Chester, and we are beyond thankful for the calming, graceful, caring presence he brought to all his visits.
Watching Chester and Esau interact with our clients was beautiful, genuine and left us with goosebumps.