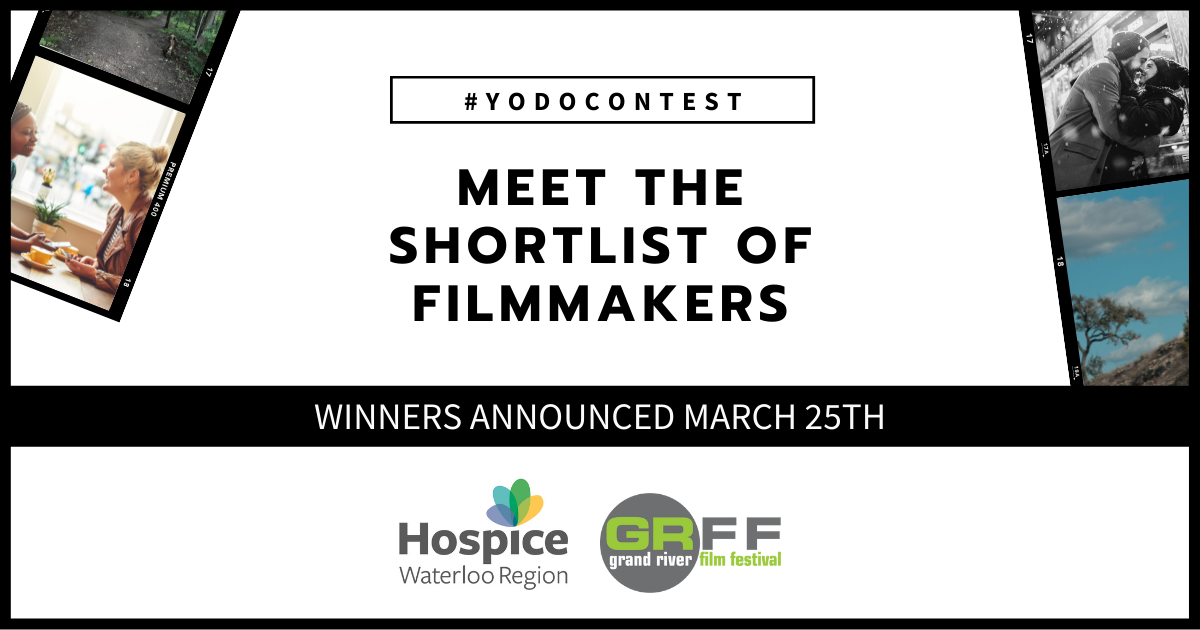 The winning films will be announced on March 25, 2022, and they will be screened at the Grand River Film Festival in May 2022.
The participating filmmakers – who are local to Waterloo Region – include:
Amanda Sevigny

Blayne Stanic

Brayden Morin

Kate Abasheva

Marcus Machado

Mark Ramitt

Mike Masurkevitch
In the following films, they talk about why they decided to enter the #YODOContest.
Hospice of Waterloo Region – Vision/Philosophy of Care
Hospice of Waterloo Region strives to create and support a community where no one experiences an end of life journey alone.
Our goal is to engage the community to inspire, nurture, and comfort the human spirit in life, death, and bereavement
Our philosophy is to provide comfort and care, to neither hasten or prolong life and to allow a natural death.
Check out our FAQs or contact Sheli O'Connor, the Director of Community Engagement and Partnerships at Hospice of Waterloo Region: sheli@hospicewaterloo.ca.