Thank you for your generosity!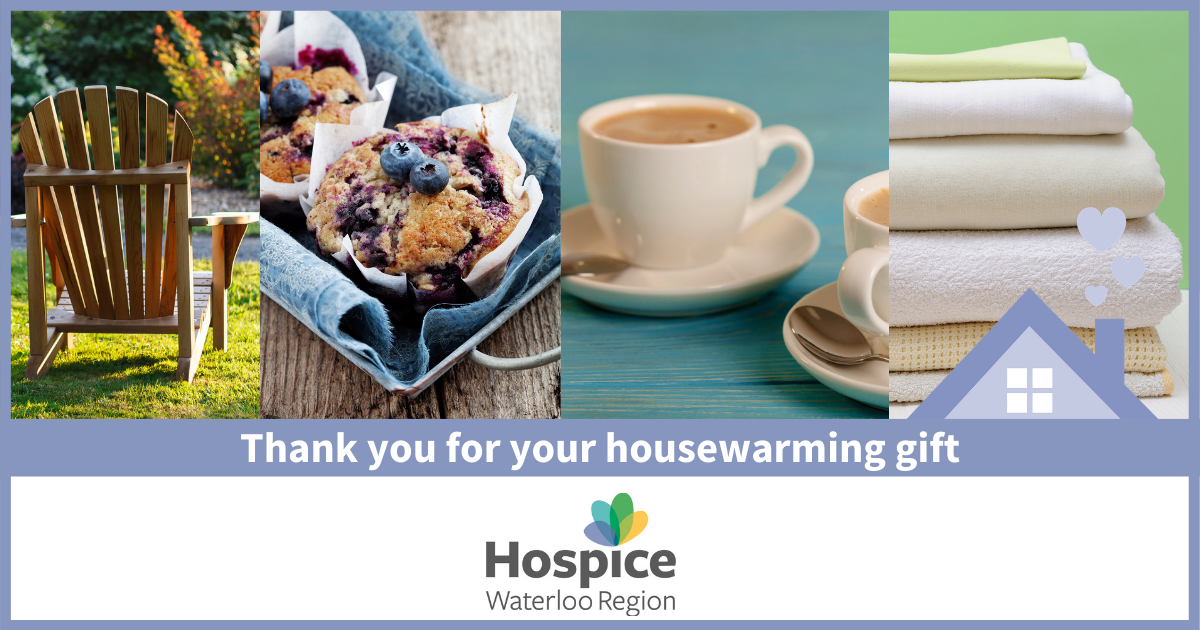 Thank you to everyone who participated in this year's "Making Hospice a Home" virtual housewarming party.
This online event was a great way for the community to get involved and contribute to the opening of the new facility. We are pleased to announce that our campaign exceeded its goal of $50,000, raising over $54,000!
As we prepare to open The Gies Family Centre, we are pleased to be adding the final home-like touches. (see the infographic below). Through your generosity, we can ensure that this facility will be as welcoming and comfortable as possible for those in need of hospice care in Waterloo Region.
We are grateful to our community circle of care. THANK YOU!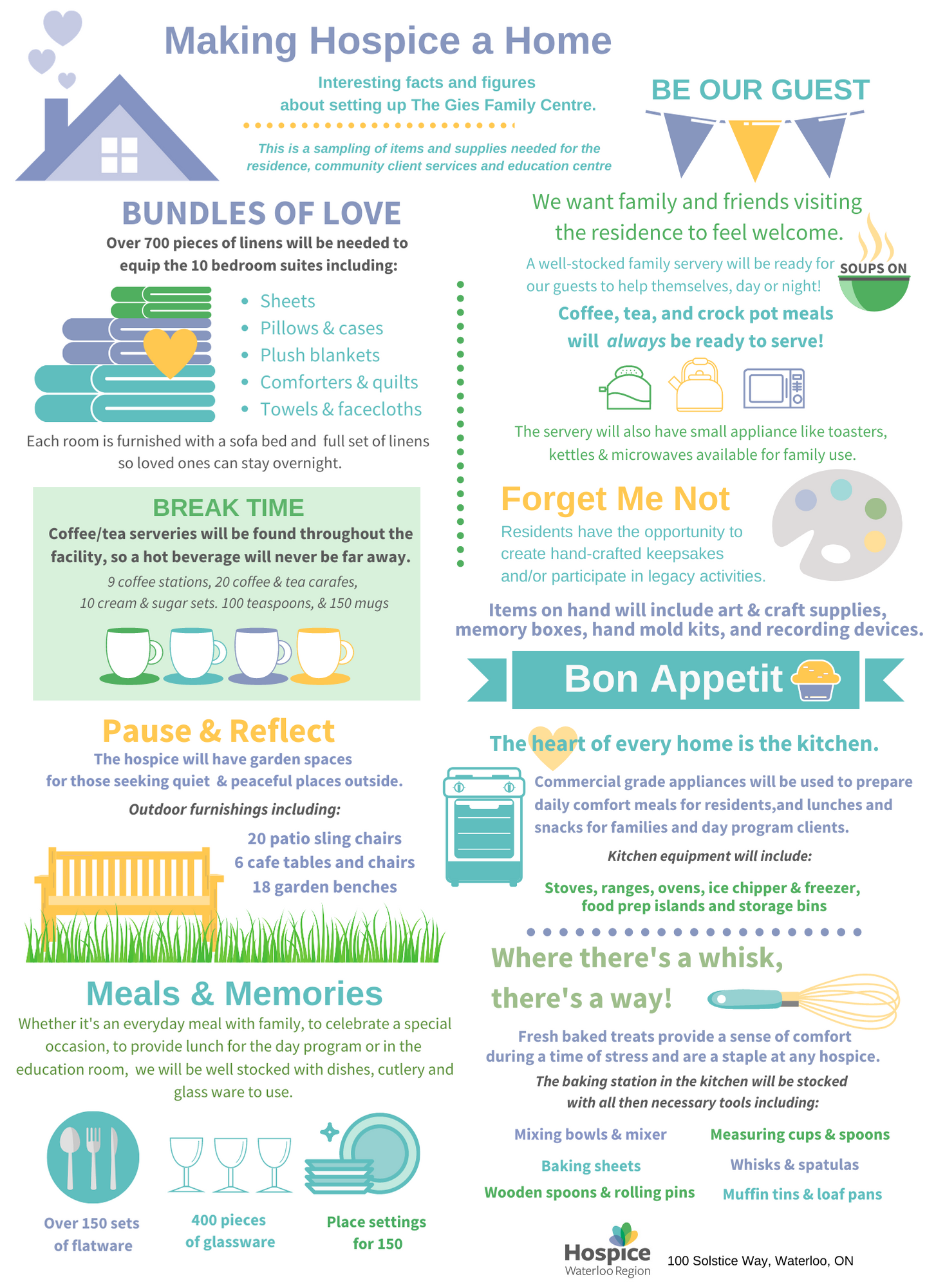 The Gies Family Centre is the result of a compelling vision, many years of hard work, and the incredible support of our community. With the creation of a home that will allow us to expand community supports and introduce the Cook Family Residence with 10 residence hospice beds, we will offer a full continuum of care to those living with an end-of-life illness and their caregivers.