Here at Hospice of Waterloo Region we have been so grateful for opportunities to build new and existing relationships with our community, and in particular those with our Indigenous community.
We have been fortunate to have wonderful relationships and partners that have provided opportunities such as Indigenous bereavement groups offered here at Hospice.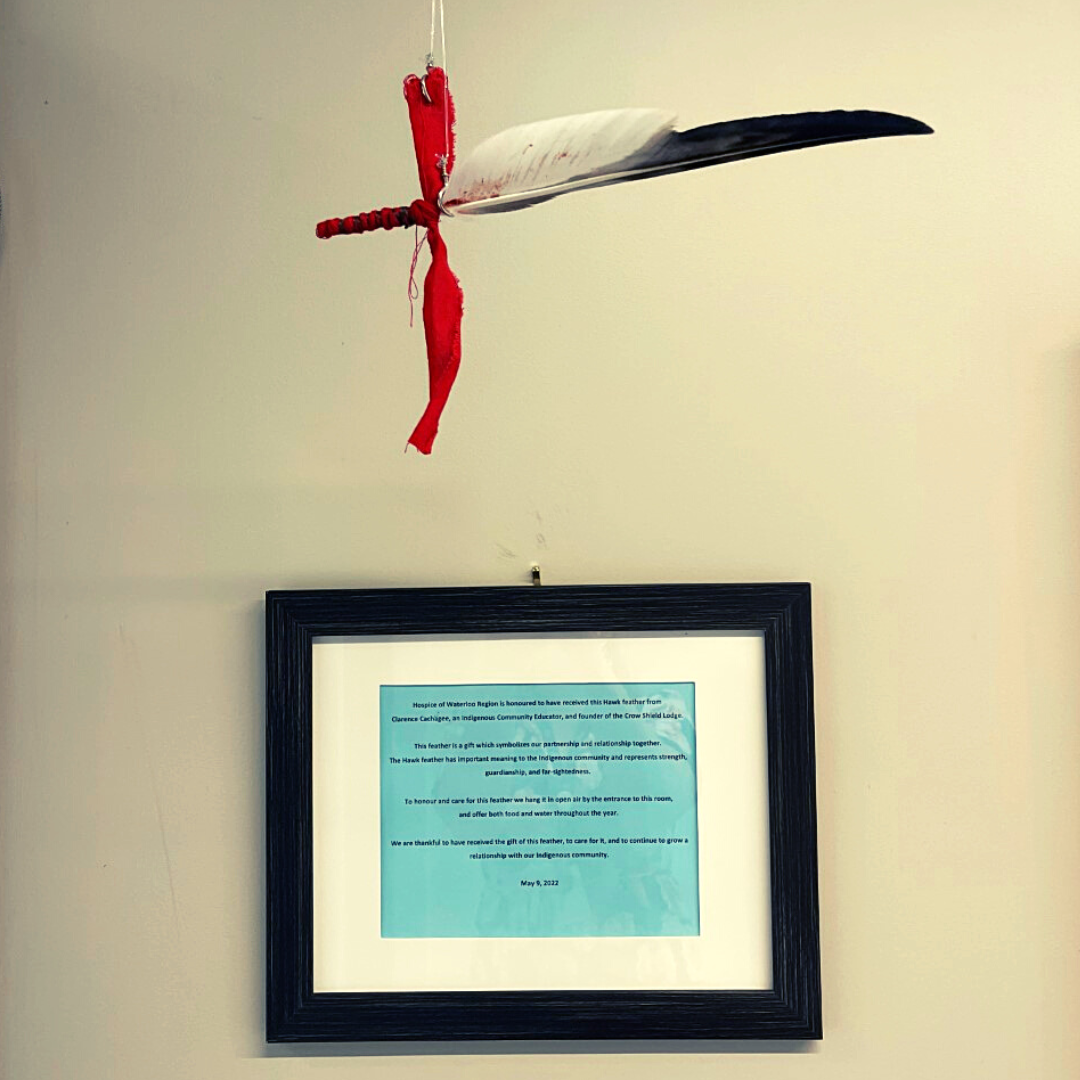 We were also incredibly honoured to have received a Hawk feather from Clarence Cachagee, an Indigenous Community Educator, and founder of the Crow Shield Lodge.
Clarence has been a friend of Hospice for many years, and we are grateful for this friendship and the many opportunities we have had to learn.
The feather is an important gift which symbolizes our partnership and relationship together. The Hawk feather has important meaning to the Indigenous community and represents strength, guardianship, and far-sightedness.
To honour and care for this feather we learned that we would need to hang it in open air by the entrance to this room, and to offer both food and water at least twice a year ideally in the spring and fall.
For our first ceremony to feed and care for the feather, we invited Clarence to join us and share the meaning of the feather, as well as the appropriate way to nourish it. The ceremony was deeply meaningful for everyone who attended, and our team has already made plans to continue this important work by visiting Crowshield Lodge.
We are thankful to have received the gift of this feather, to care for it, and to continue to grow a relationship with our Indigenous community.
Learn more about Crowshield Lodge.