Thank you for joining us at this very important moment in the history of Hospice Waterloo Region, at the opening of
The Gies Family Centre
​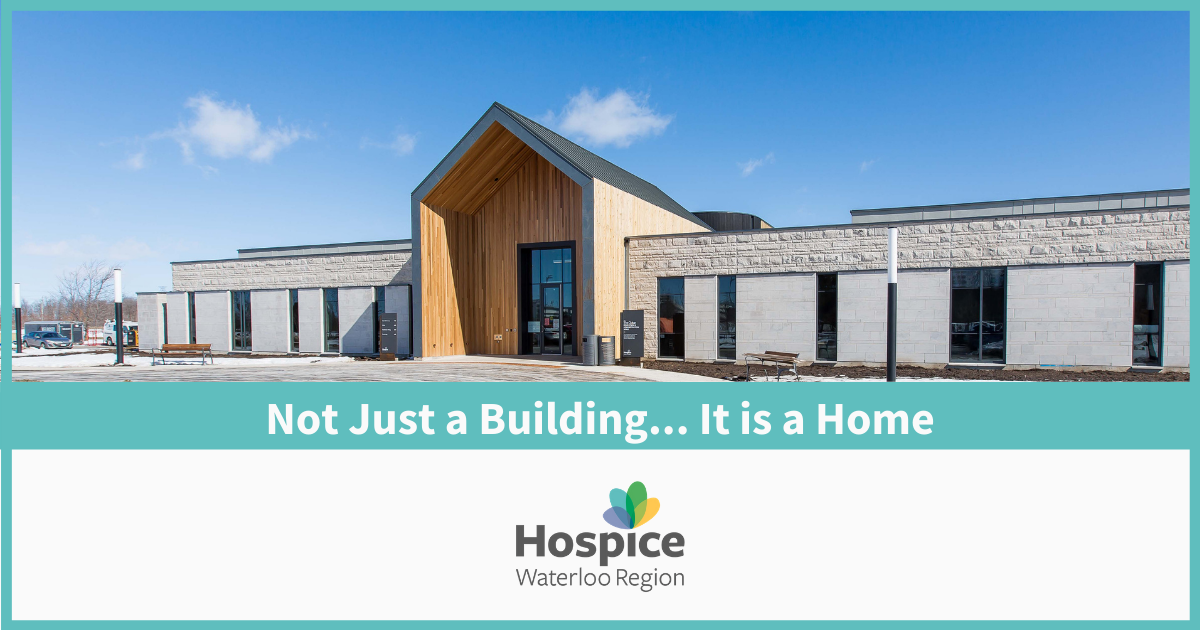 When Hospice of Waterloo Region was first incorporated in 1993, our defining purpose was "to coordinate the provision of supportive care for terminally ill patients and to their families before and after death." For 28 years we have met this purpose, and today we are ready to take the next step.  
This amazing new building provides us with many spaces where we can continue to meet the needs of those on an end-of-life journey. There are spaces for:
Education of the community so early conversations can happen that will make the journey easier
Those with a diagnosis to meet with doctors and nurses in a clinic
Those who wish to meet with a counsellor or spiritual care provider
Self care, reflection, and for people to gather in companionship
And of course, there are now spaces for individuals and families to stay within our new residence.
But a building, and its spaces, is only a physical place. It is the people who will animate these spaces and make them the welcoming and supportive environment that is so needed during this important phase of life. It will be the staff and the volunteers and the community coming together and working together that will make this so much more than a building – it will become a home.
Thank you for being part of the Hospice family. Thank you for your support and encouragement over the years of dreaming and planning but most importantly, thank you for your continuing care for everyone who will come through these new doors. 
Together we will work to achieve our vision for a community where no one experiences an end of life journey alone.
​Sincerely,
Judy Nairn
Executive Director, Hospice Waterloo Region
About The Gies Family Centre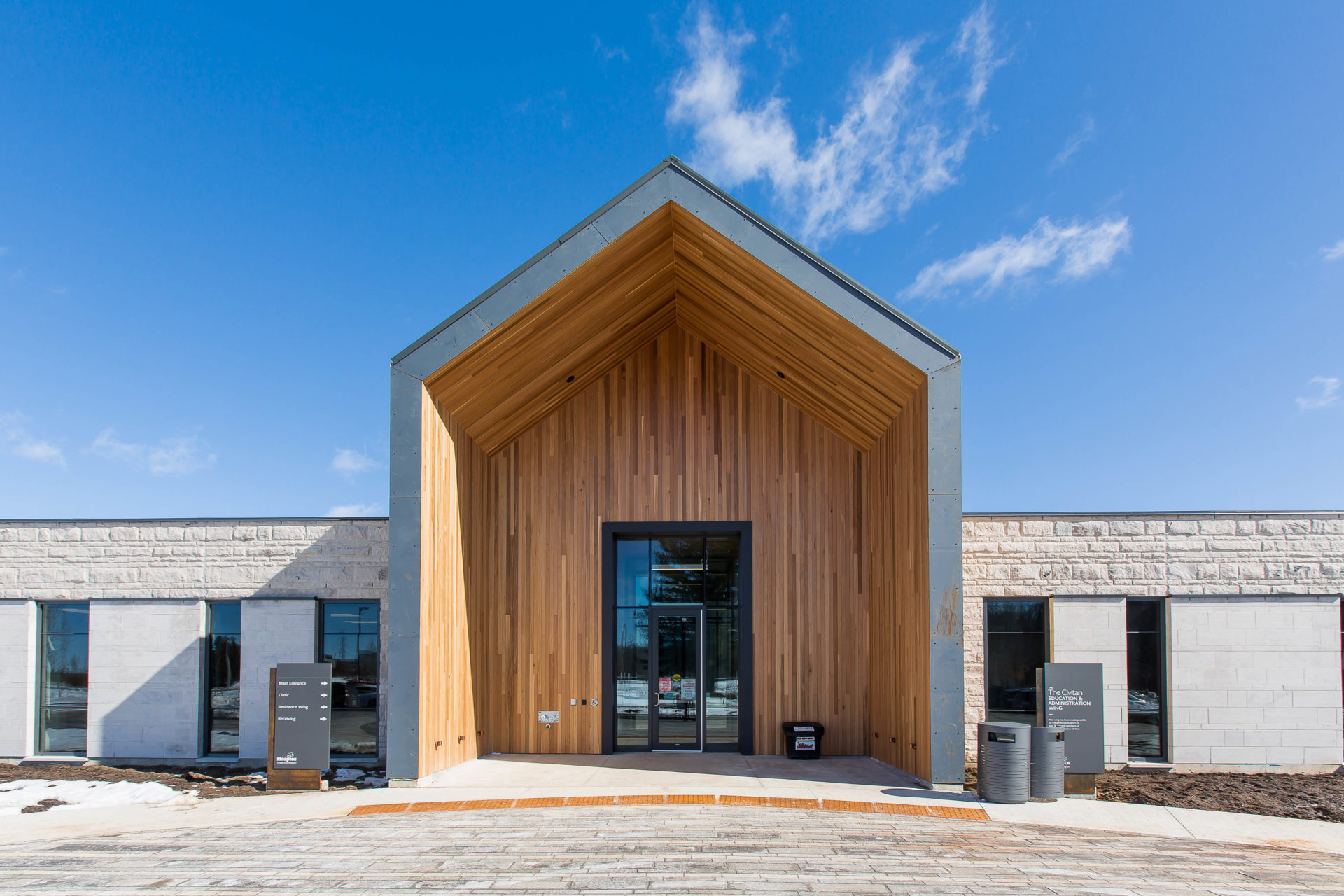 In the fall of 2018 construction began on a new 27,000 sq. ft. palliative care centre and residential hospice in North Waterloo. It will be the first centre of its kind in the region. As a hub of excellence for hospice palliative care, patients will receive a continuum of care from first diagnosis of a lifethreatening illness to end of life.
The Gies Family Centre is much more than just a residence. It will house 10 hospice beds, a medical clinic, program areas for clients and families, counselling spaces, and administrative offcces. Hospice Waterloo Region will also continue to operate as the only organization in the region that recruits and trains visiting volunteers who serve clients in other hospices and long-term care facilities in the area.